Updated April 2008
Ruth Billingham
The village of Eardiston lies in the valley of the river Teme between Great Witley and Tenbury Wells
Its main activity was, and probably still is, hops and for many years it provided working holidays for dozens of families from the Cradley Heath area of the Black Country
During the War years, when normal holidays were badly disrupted but for many it was the only "holiday" they could afford
Pickers were recruited by a Ruth Billingham from Cradley Heath, well before the outbreak of the First World War and many family groups returned year after year so that a closely-knit community was formed.
Sir Kinglsey Wood Minister for Health chatting to 84 year old Ruth Billingham at Dumbleton Hopfields in the 1930s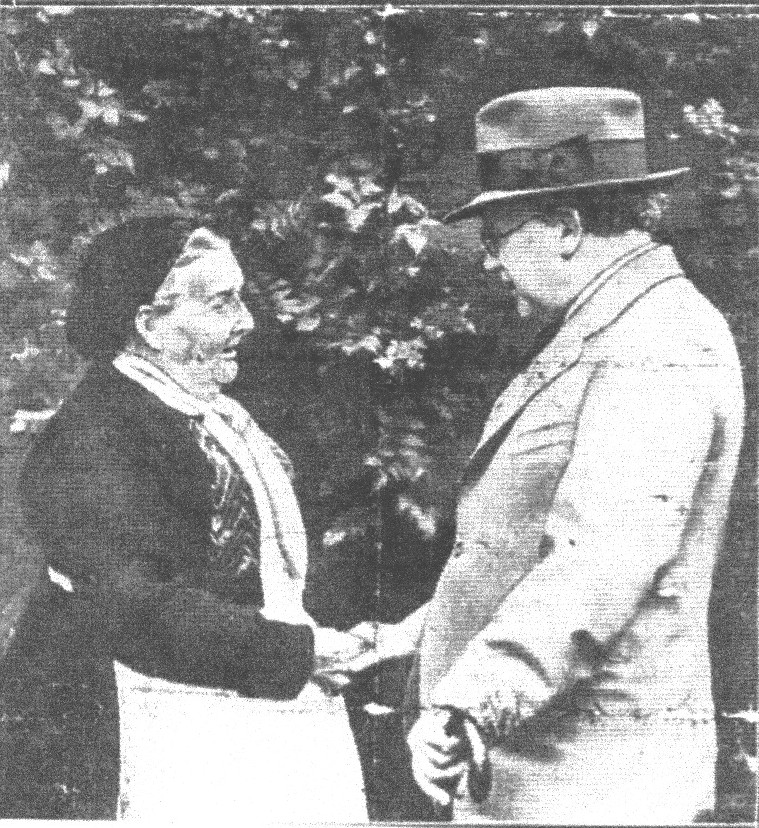 After Ruth Billinghams death in 1938 her daughter, Ruth Hayes, and Daughter-in-Law,
Leah Billingham, maintained the family tradition until mechanisation of hop picking was
introduced in 1955
The Eardiston Estate was one of the largest in the area and because its very long association with hop picking was more widely known as "The Dumbleton" But apart from its hops it had a number of farms with sheep, cattle, root crops, wheat fruit orchards and soft fruit—including black currants, gooseberries and logan berries
The Estate was owned by the "Eardiston Farming Co. 1919 Ltd" The sole Directors were
P.I Wallace and L.L Wallace, spinster sisters, known locally as the "Wallaces"
They lived in Eardiston House opposite the Whitehouse Farm and close to the bottom of
Dumbleton Lane
The farm was part of their estate--as was most of the village of Eardiston
.
A George Ballard managed the Estate; it seemed well organised and efficiently managed and ran extremely well. He lived in an Estate owned house on the outskirts of the village.
George Ballard corresponded with the Billingham family to agree a programme for the upcoming picking season which included a list of the family names of the Hop Pickers.
A letter from George Ballard, to Mrs Billingham, dated 20 August 1943
It Reads;
"Thank you for your letter. We are pleased to hear that you have the names
of the number of Hop Pickers we required. We will give you as long a notice
as we can when we want the Pickers, at the moment it seems clear that we
shall not want them till after the week ending September the 3rd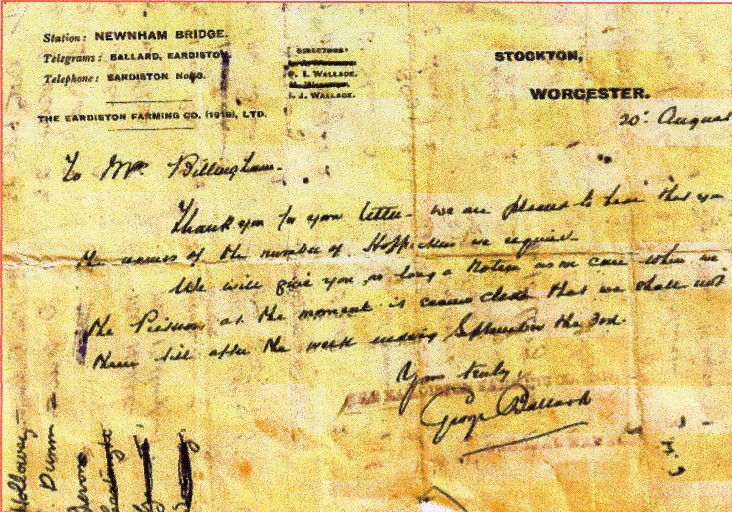 Photograph Below Dumbleton in the 1920s
Seated on the right is Ruth Billingham on her left with hat is Daughter in Law Leanora next is Daughter Ruth who married a local Ernest Hayes from Menith Woods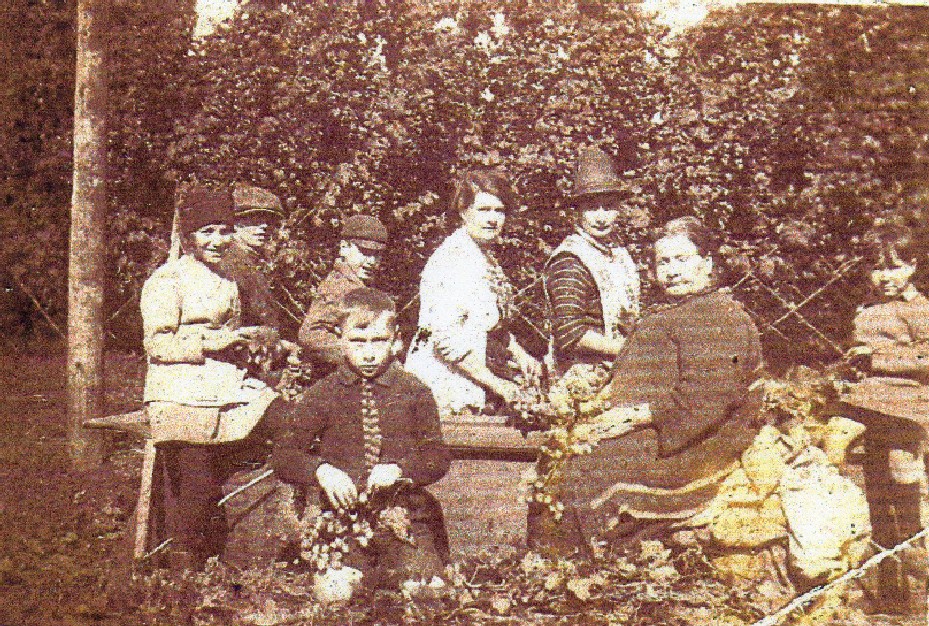 Photograph Below 1933
Ruths Son Henry seated with cap and Great Grandson Reg Homer.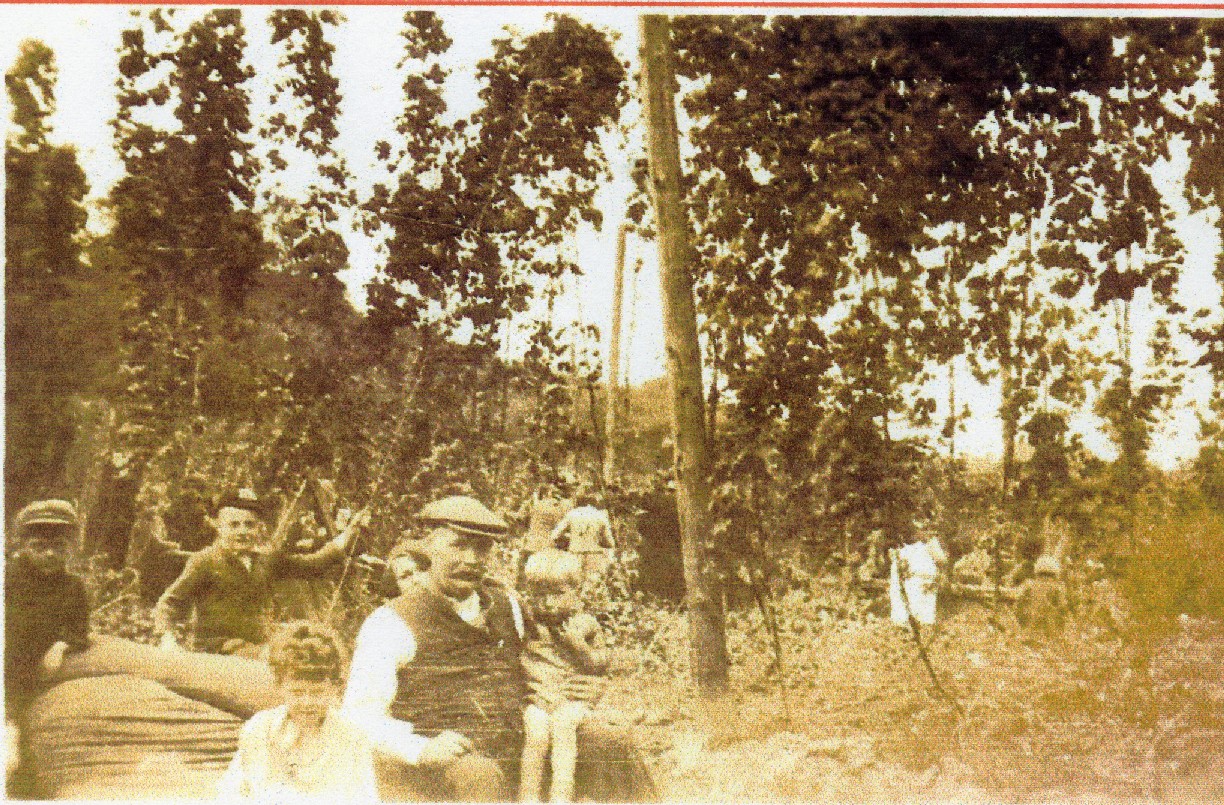 Photograph below Jean Ruths Great Grandaughter looking after the picnic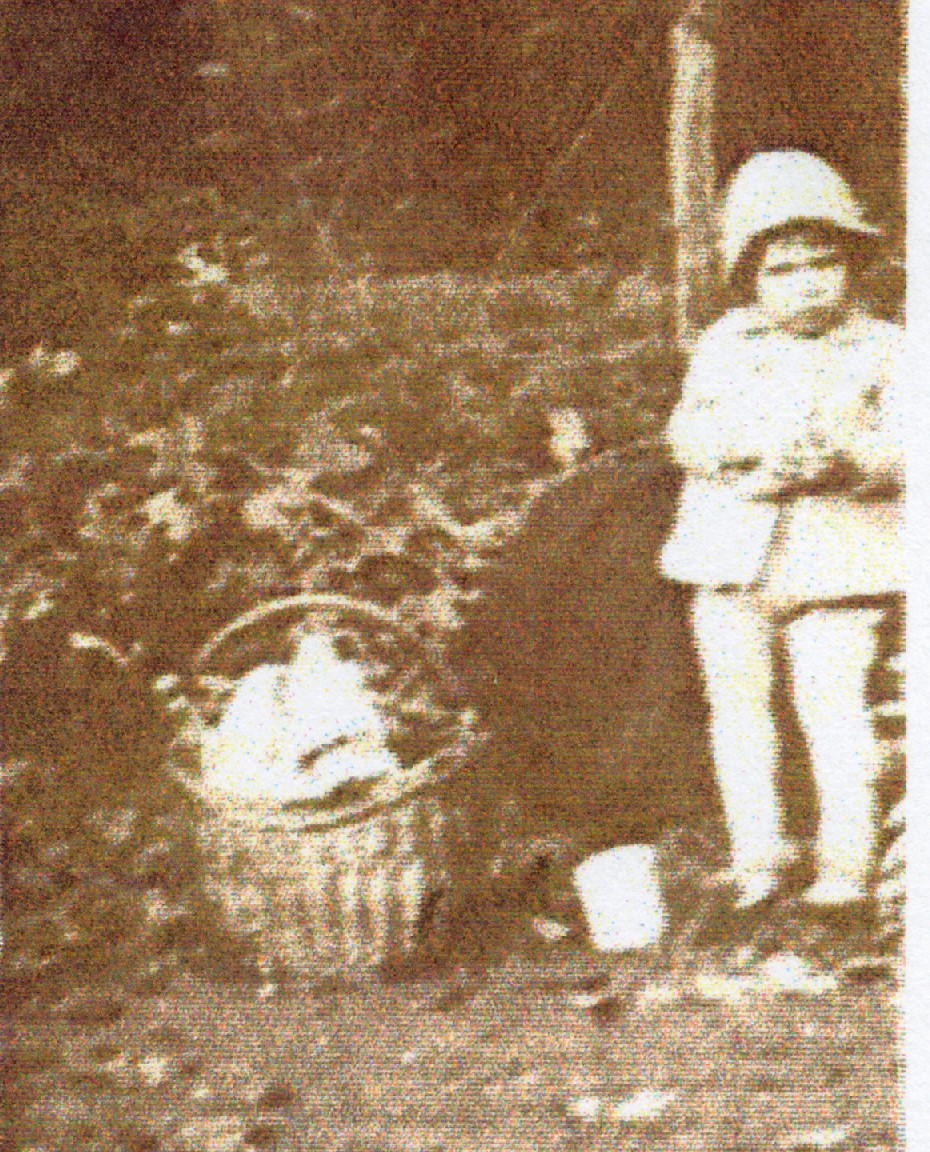 Photograph below Twin Sisters Rita & Ruby Billingham with Shiela ? in the hat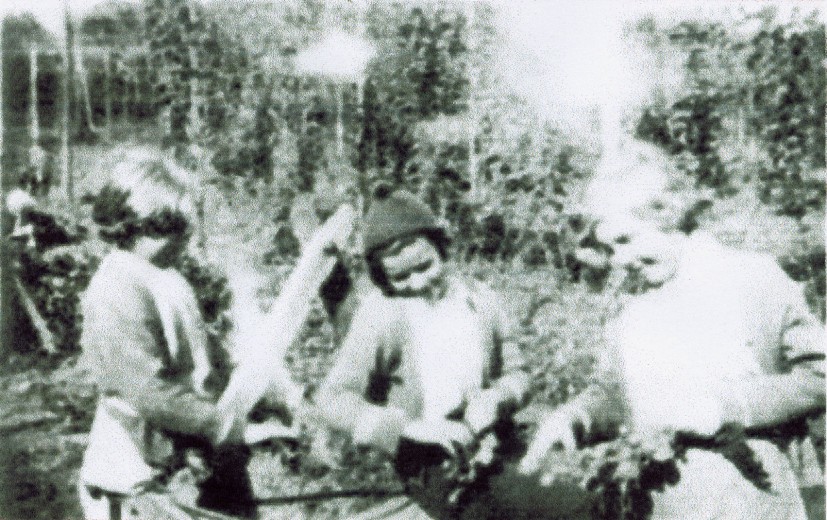 Search Engine Optimization and SEO Tools