Updated April 2008
THE TRUE STORY OF LUCKY THE WELSH MOUNTAIN RAM
Lucky was born 7 years ago on the side of a craggy Welsh Mountain shortly after his birth he fell and caught his front leg in a bush he managed to get his two rear legs onto the ground but could not free his front leg.
His Mother abandond him and future looked very bleak.
A man and lady on holiday found him in this dire state they were staying on a small farm and took Lucky back there.
The farmer and his wife took the little mite in and fed him not thinking that he would last the night. Lucky pulled through but sometime later his injured leg became rotten so Brian the farmer took him to the vet who promptly stated that nothing could be done and the ram would have to be put down.
Brian then asked the vet to amputate the leg, the vet agreed saying that it would not work as the ram would never be able to manage with the increased weight when older.
Brian and his wife Sally set aside a half acre flat plot of land for Lucky who grew and grew, the remaining front leg muscles growing in such away that the one remaining front leg is almost central to the body weight
Photo of the half acre plot with Lucky resting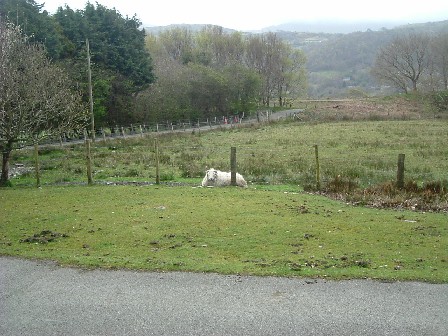 Not only did Lucky survive he is presented each year with three ewes to mate with, the resulting lambs have all been top quality.
Photo of Wooley the Ewe she is pregnant with Luckies Lambs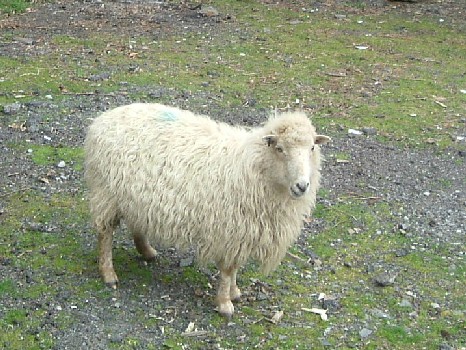 A few years ago Brian and the Shepherd noticed that some ewes were giving birth to lambs when it was thought that they had not been serviced having no service marks on them, all these offspring's had Luckies characteristics, with some careful detective work and surveillance the mystery was solved.
Lucky would stand up with his one front leg resting on the top of the fence, the ewes would then back up to the fence and hey presto Lucky had fathered another lamb.
Photo of the great man Lucky
Lucky has a very good nature and loves to be talked too, carrots are always accepted with relish. He will quite often grunt loudly if you ignore him all he wants is a stroke and a friendly chat.
He will sometimes take his frustations out on a nearby tree trunk to see a three legged ram charge and head-but a tree is quite a sight.
Colin and Chris Billingham met Lucky whilst on holiday April 2008 we will update this website about lucky after our next visit.
We can not wait to see this gorgeous Welsh Mountain Ram again.
UPDATE JUNE 2008
Lucky has fathered 16 lambs,
Scruffy has had her lamb he is a male
Brian has called him Hovis as his mom Scruffy likes Brown Bread.
Photo of Hovis showing the horns about to grow.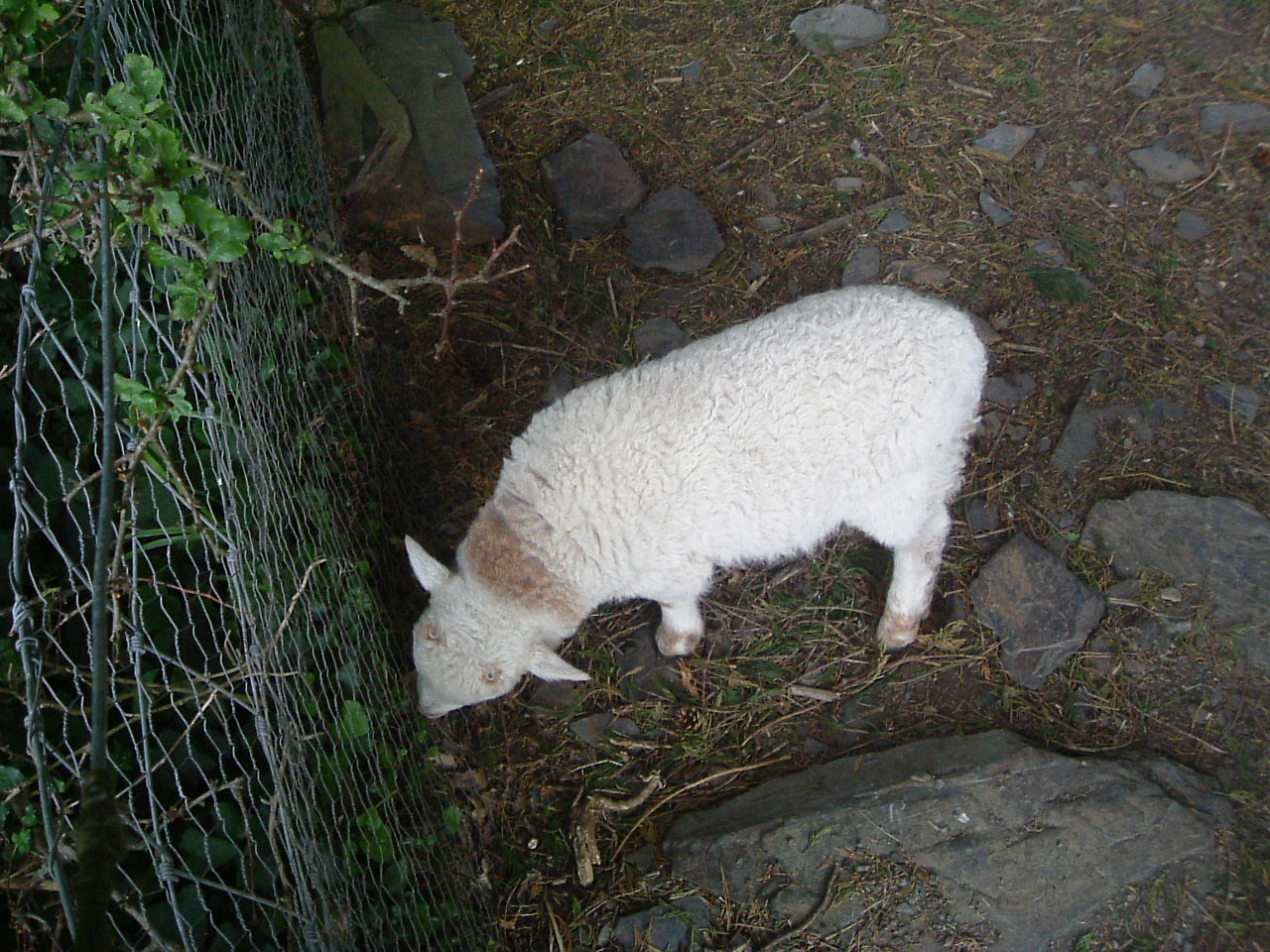 Another Photo of Hovis
Update end of July
Lucky not well at our next visit Brian gave him a large shot of Antibiotics 2 days later back to form.
More photographs.
Lucky Sheared and well again.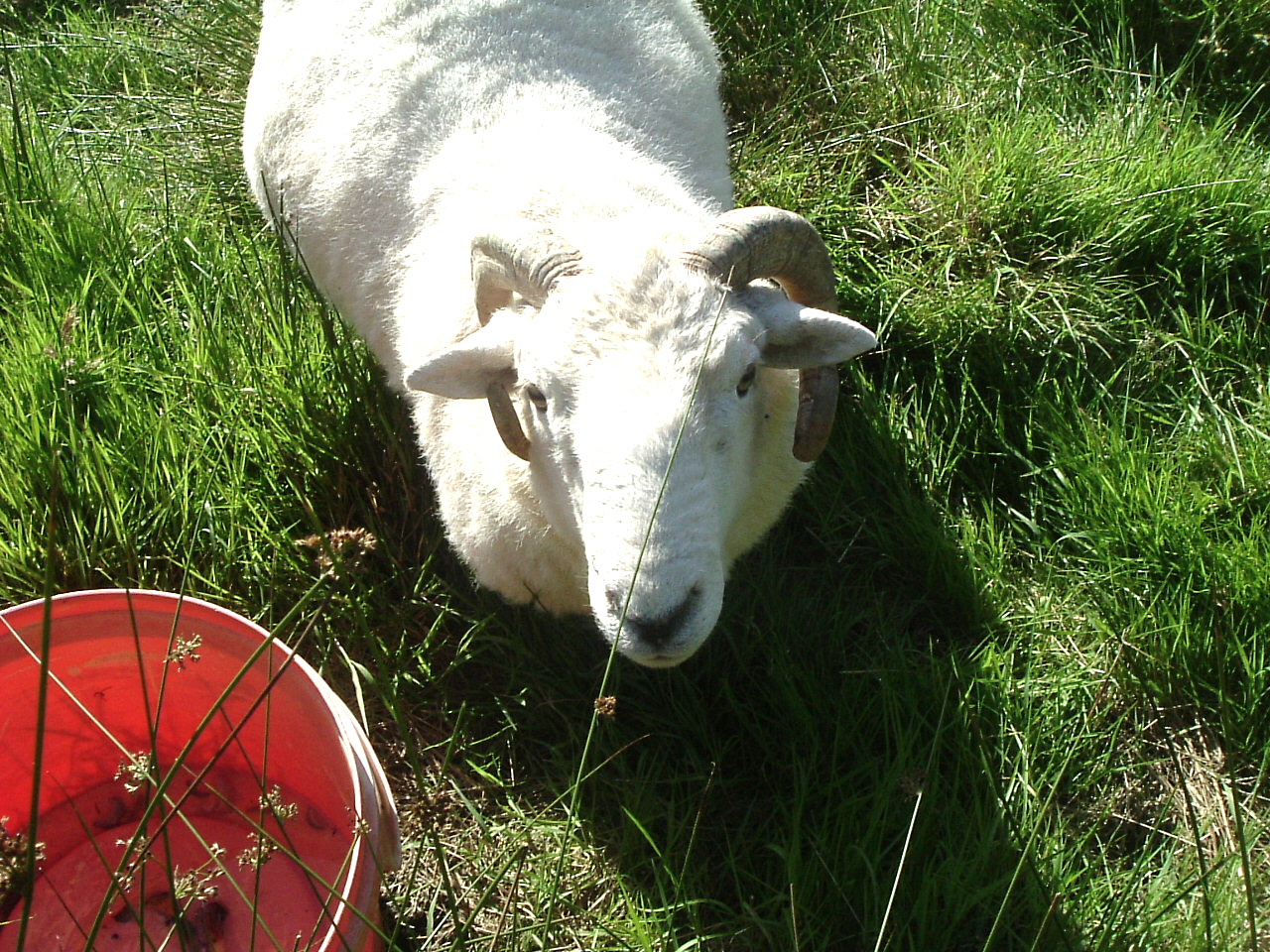 Charlie another one of Lucky`s Rams he is really a chip off the old block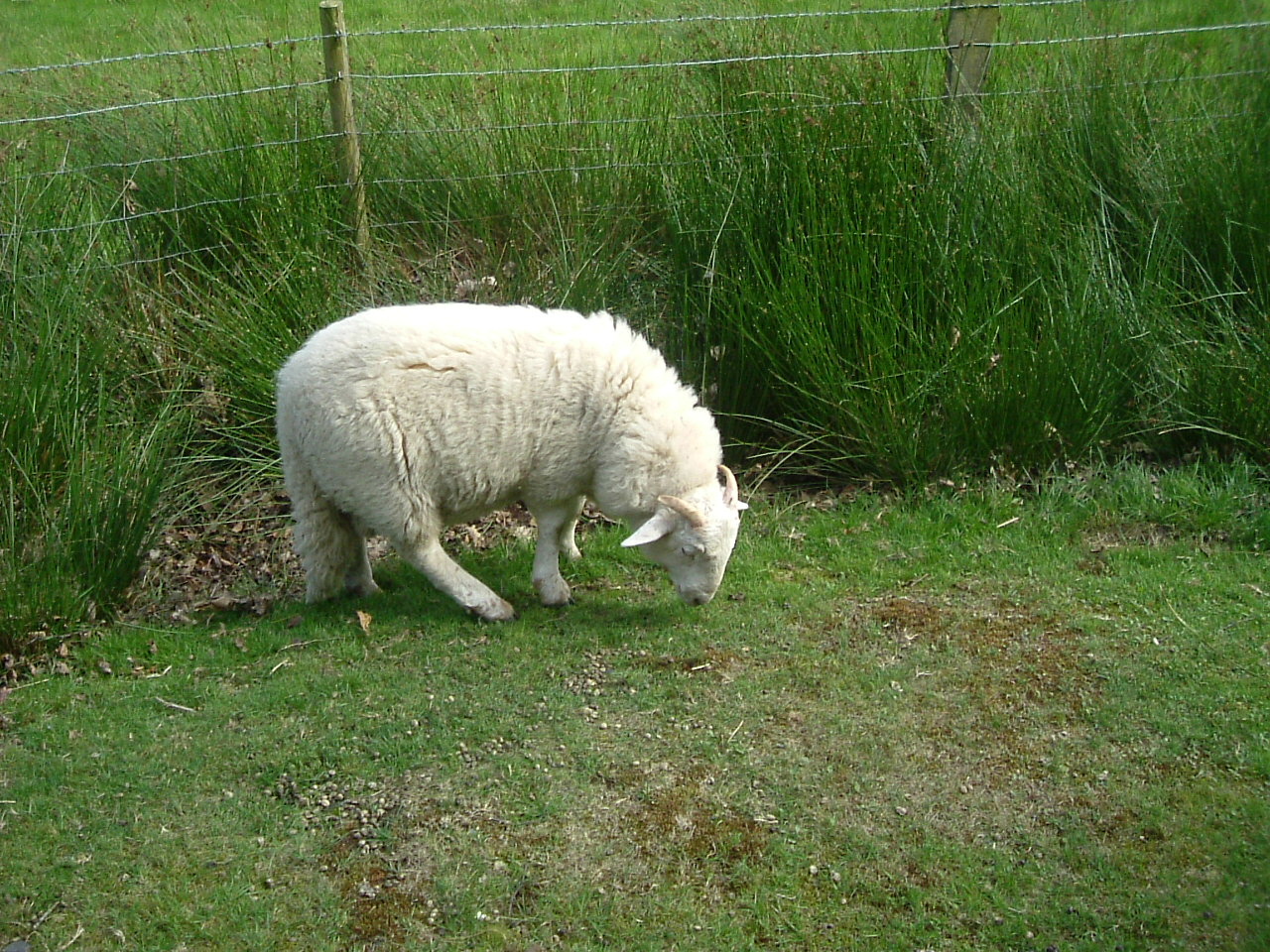 UPDATE OCTOBER
Hovis in the paddock with his dad Lucky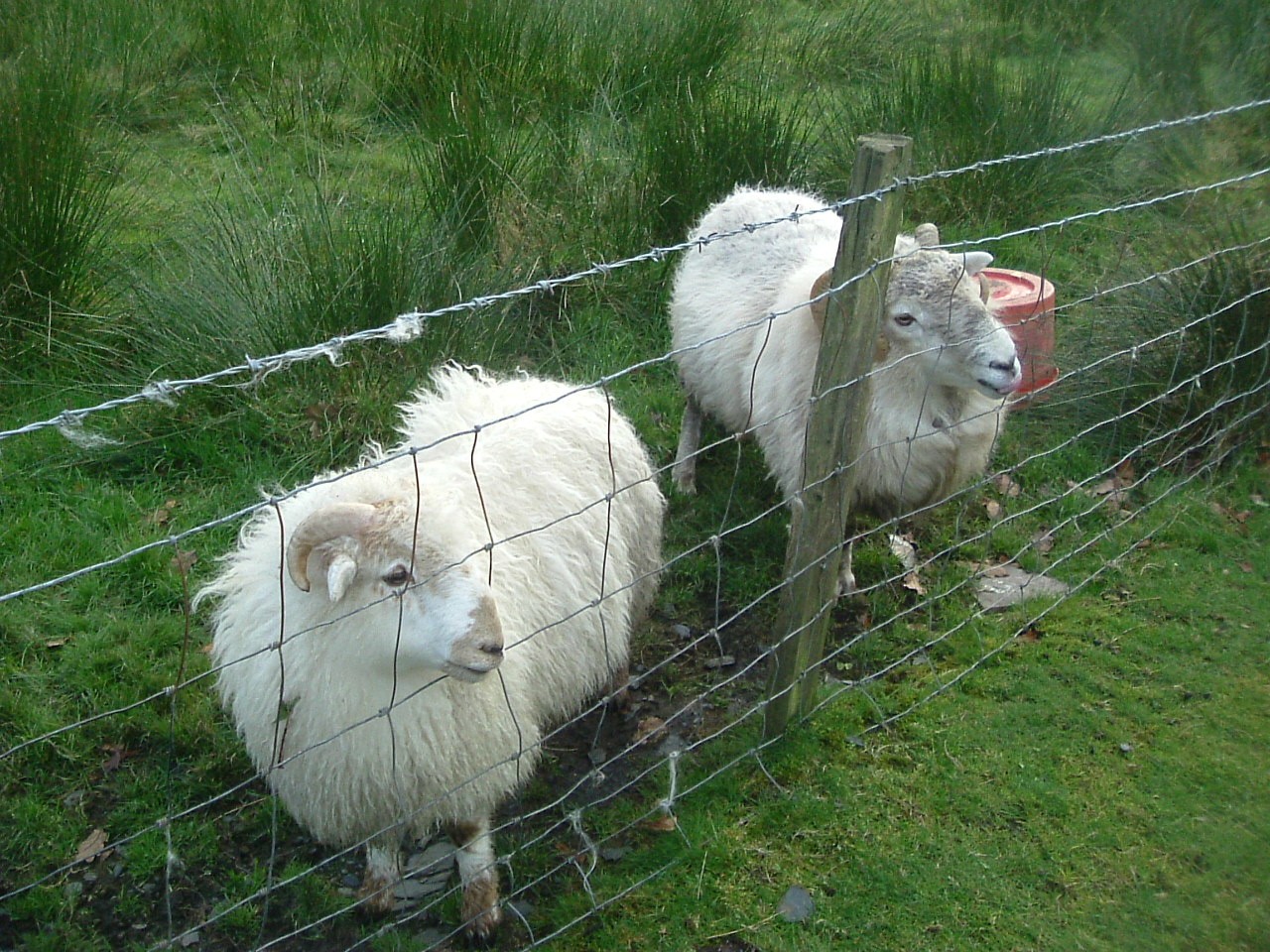 Lucky & Hovis
Me the auther of this website still feeding lucky with baby milk he has been on this feed since birth as his mom could not feed him with the correct milk because she only fed on brown bread, hence the name of her offspring ram "HOVIS"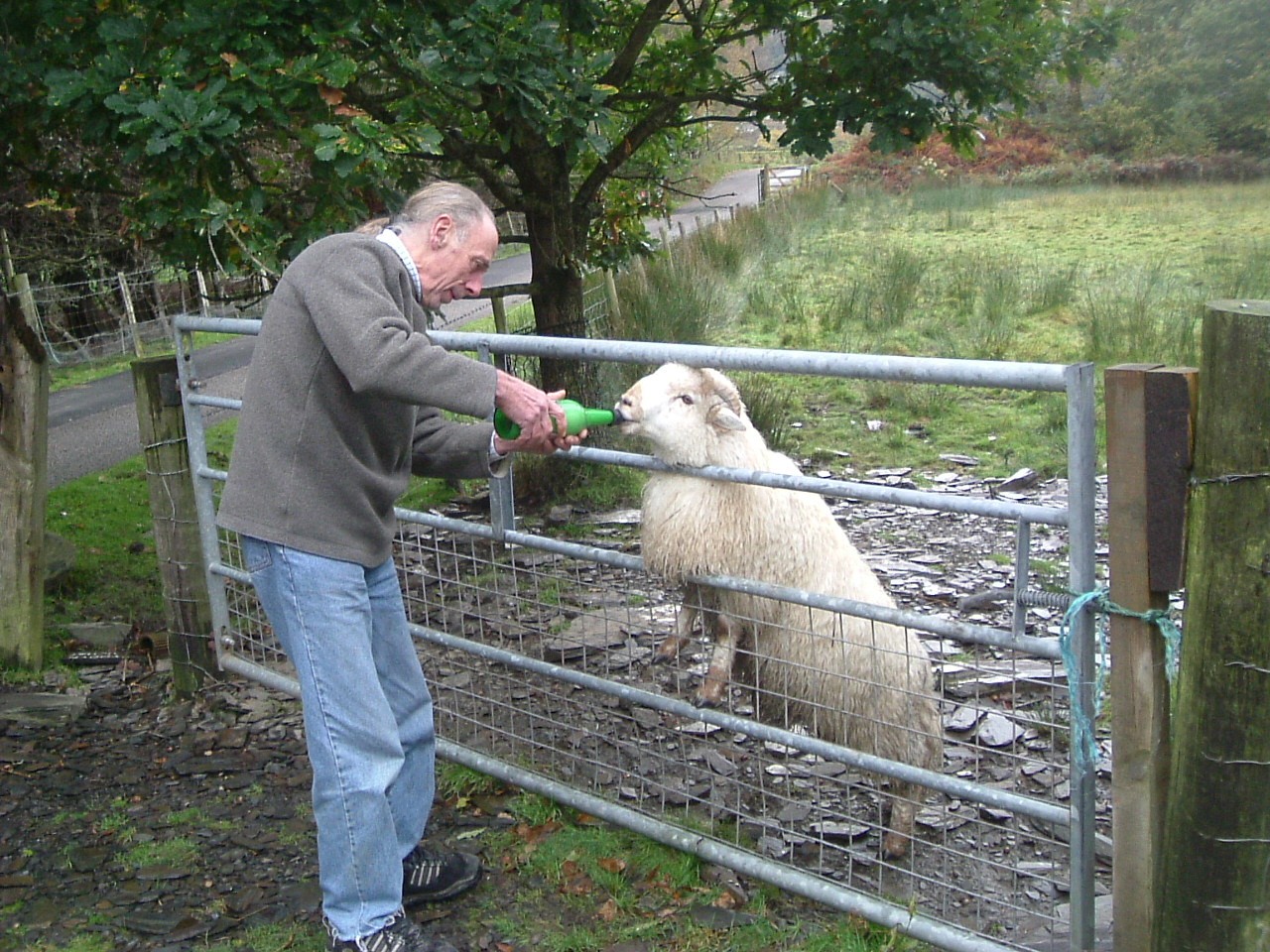 NEXT UPDATE SOON