Updated September 2006
Howard Cyril Billingham
Son of Alfred and Martha Elisa Billingham
Howard born 19-12-1897. died 16-5-1971.
Occupation Toolmaker.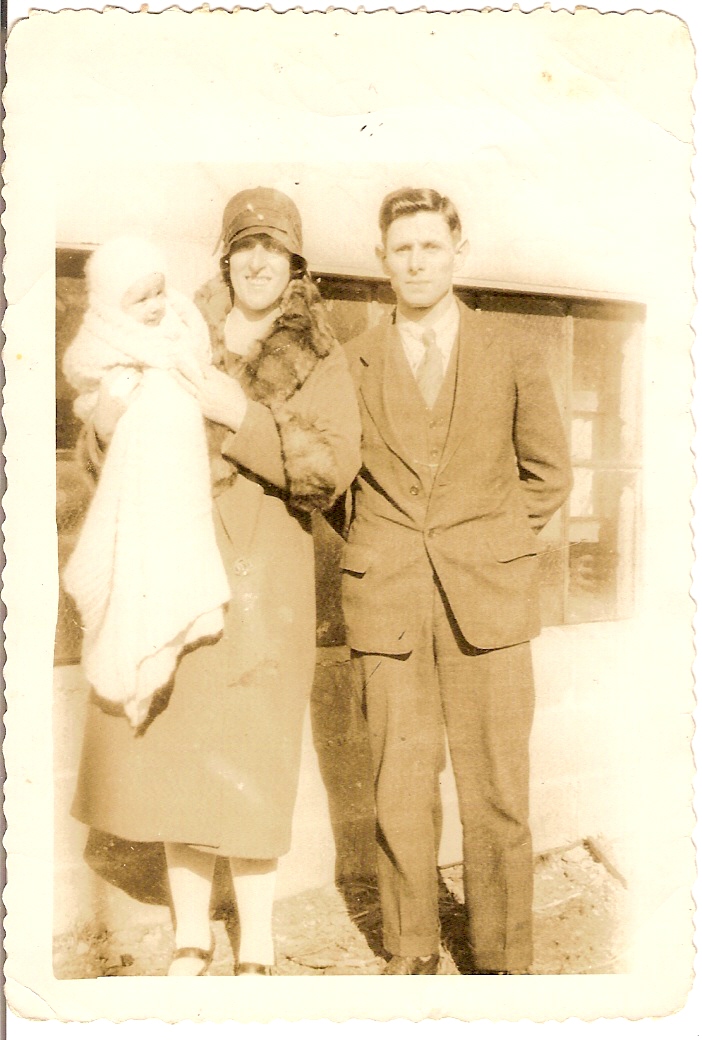 Photo Howard, Selena & Baby Alan
Married first to Selena Allen.
Children one.
Alan Billingham.born 1931 in Bloomfield, New Jersey,USA. Died Staffordshire England 2006
Married second time to Margaret Bishop.
Children two.
Joan Billingham born1939 at Birmingham England Died Worcester 2006. Married David Galvin from Cork Ireland. Six children. Katherine, Noreen, David, John, Christine and ???
Colin Billingham born 22-3-1944 at Birmingham England. Married Christine Woodward on 4-4-1964.
Children three,
Howard Billimgham Children one Heather Billingham born 17-1-2006
Heidi Billingham Married Paul Fearnall
Children, Victoria and Laura.