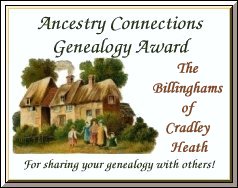 The Billinghams of Cradley
Updated February 2006
The Billinghams of Cradley Heath.
Benny Fiddlers Grandson
Blind Arthur.
******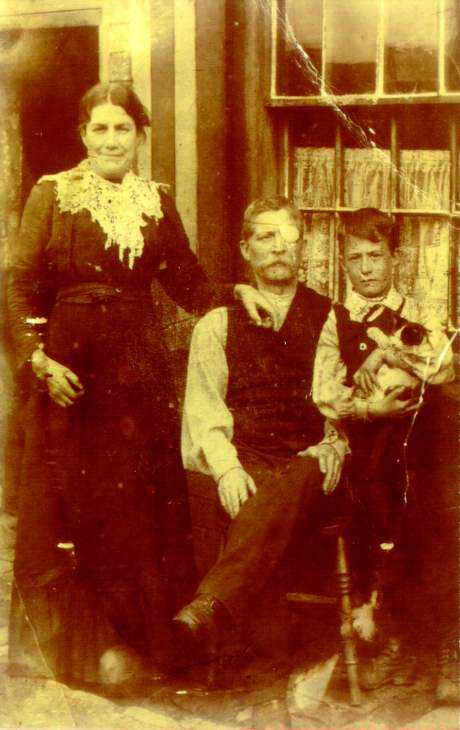 Arthur James Billingham (Blind Arthur) 1861-1939, with his wife Louisa Billingham (nee Guest) 1862-1927 and their youngest son Joseph. We think that the photo was taken about 1910. Blind Arthur was the son of James Billingham and the Grandson of Benny Fiddler. He was a chainmaker, then a miner, but went blind with cataracts in about 1900. He was then a bookies runner, but not a very good one. Family legend has it that he used to get drunk and betting slips would be put into his pocket without him knowing. In this way he "lost" our share of the inheritance from Benny Fiddlers estate. Nice story, don't know if its true.
My thanks to Adrian Billingham for this information and the photograph.