Benny Fiddler Billingham.
Born 1810-1895
Benny Fiddler was a much loved and well thought after character. Benny kept the Bell Inn Five Ways between 1840 and 1890.
He was quite some character, he Played the violin and weighed 29 Stones. His large proportions prevented him from climbing the twisting stairs of the Bell Inn, So in true Black Country style a set of pulley blocks and ropes were put in place to get Benjamin (Benny) to and fro from his bedroom.
The Photograph below shows Benny (Fiddler) Billingham at a time when the 29 stones are quite visible.
Benjamin ( Benny Fiddler ) Billingham was quite a wealthy man, Besides the Bell Inn he owned a large amount of land.
The nickname Benny Fiddler came from his skill at playing the fiddle, the fiddle is now owned by his great-great-great nephew Mr A.R. Adams.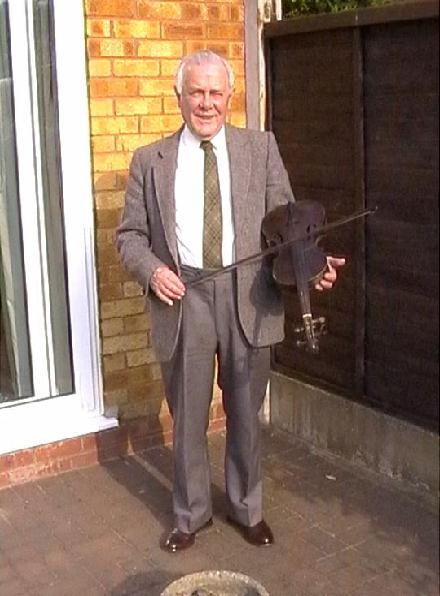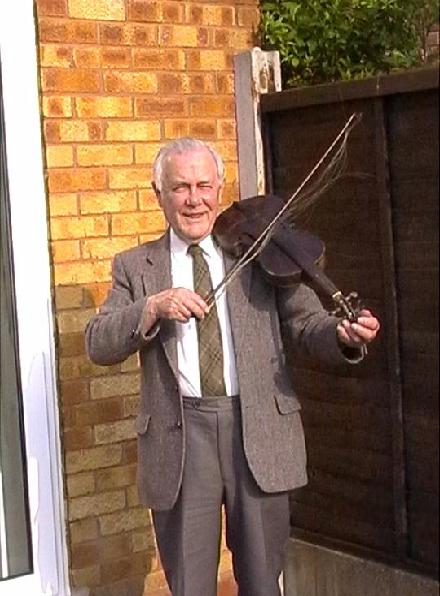 The Fiddle had rather a distinctive Head.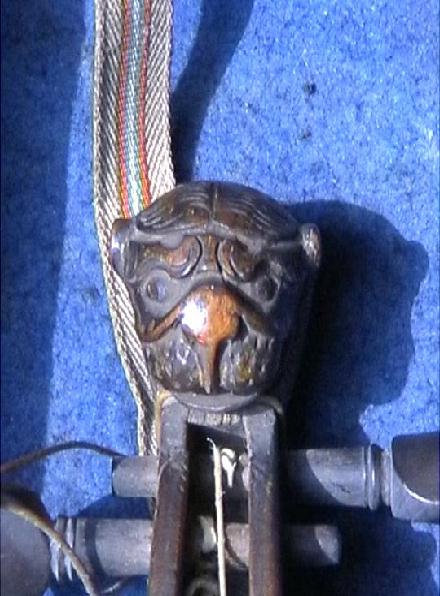 Benny was always the life and soul of the party, he enjoyed going on outings which were a feature of life in his day. Such trips relied on expensive horse driven transport. There were no shortage of transport offers for Benny when the transport could be charged as two because he took all the room up on a double seat.
Benjamin Billingham ( Benny the Fiddler ) Died October 30th 1895.Aged 84 years. This was a very great age in those days, if you think the average life span of a male 100 years ago was 48 years most of the Billingham males seem to very long lived, lets hope this continues! I hope.
He was buried in the Churchyard at St Lukes Cradley Heath. The epitaph on his tombstone reads " The sweet remembrance of just. Shall flourish when they sleep in dust."